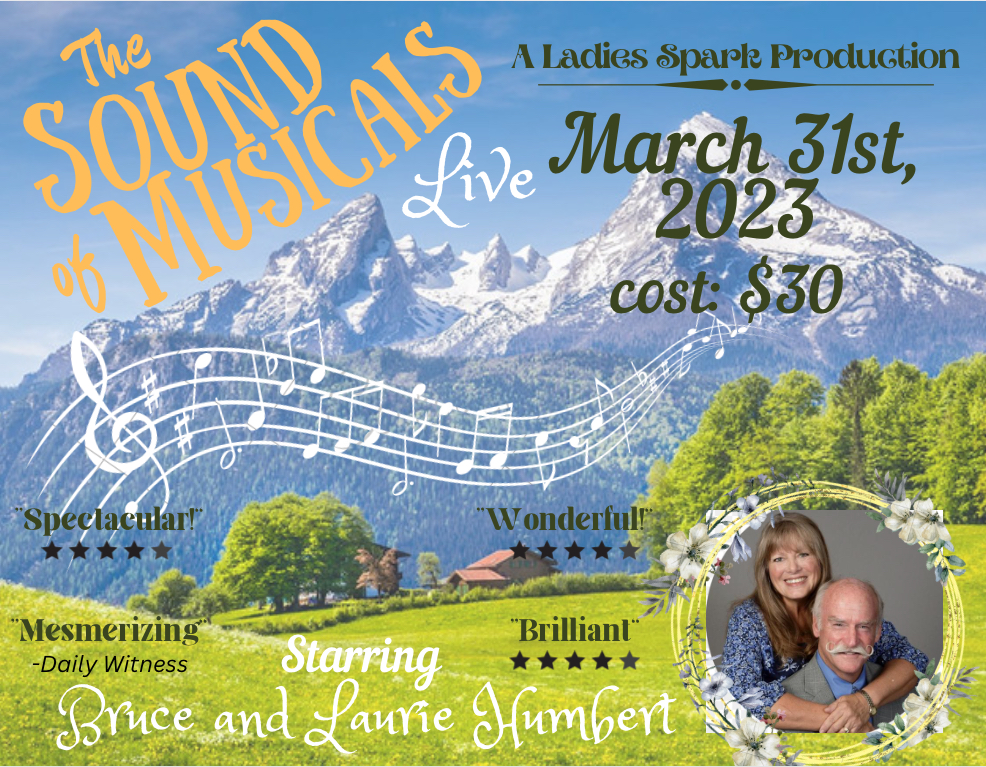 This year's Ladies Spark theme is The Sounds of Music starring Bruce and Laurie Humbert.

All ladies ages 14 and up are welcome. (Children under 14 will not be allowed to come with the exception of nursing babies.) The cost will be $30 per person if paid by March 20th. Register early to get the best seating. Your church representative needs to fill out the form below to register. Remember--you will not be registered until you have paid. If the registration fee is not paid by March 20th, the cost will be $35 per person.
We are looking forward to seeing you all again!
Registration Form